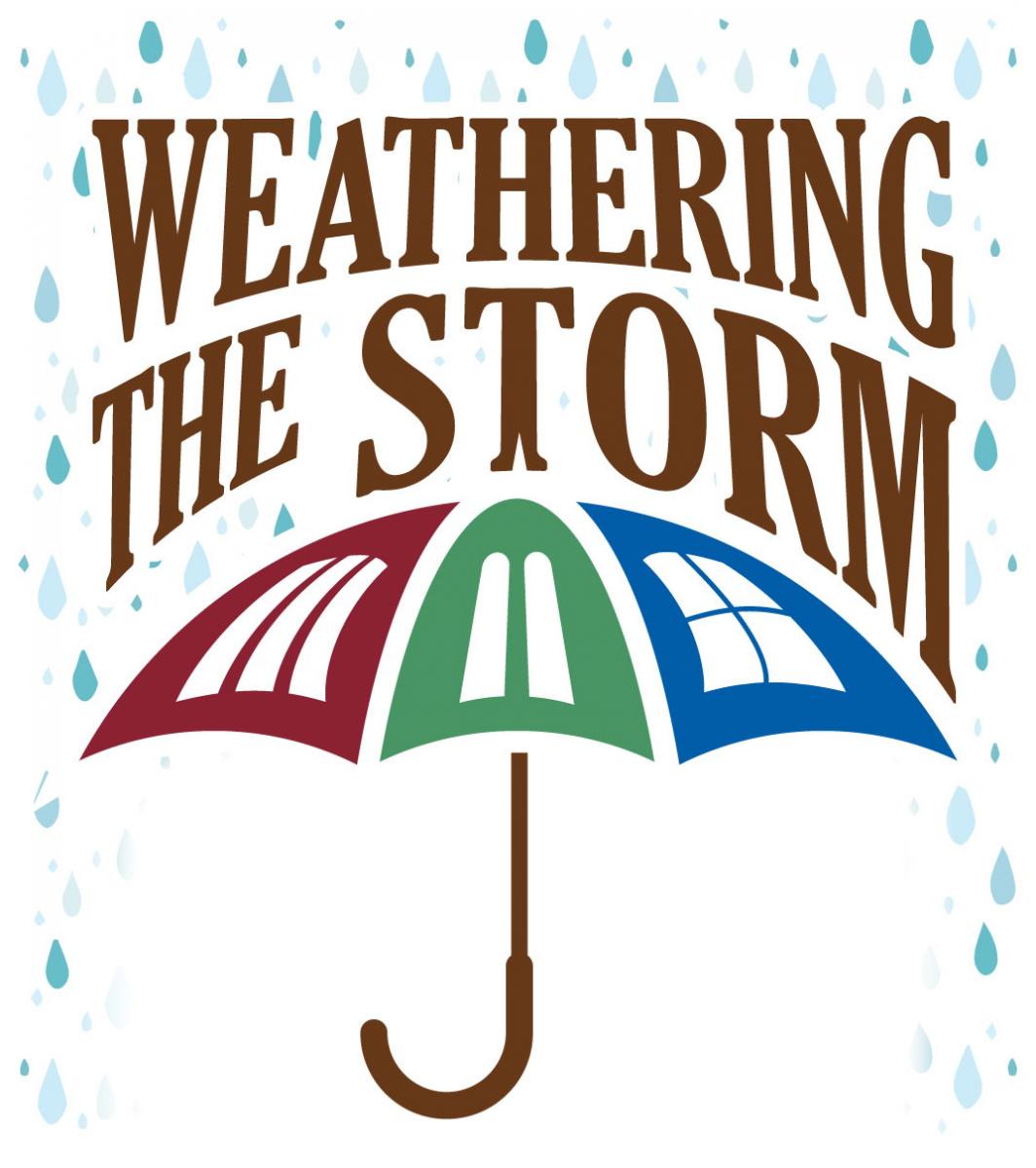 READ ABOUT SOME OF WHAT YOU WILL EXPERIENCE AT YOUR VIRTUAL ANNUAL MEETING!
Weathering the Storm – Best Practice for Innkeeper Success with Kent Schnepp
Bookings are hard. Your website must be a conversion machine, which is difficult in the best of times. Now during a global pandemic-there are more questions than answers. While there are plenty of strategies and tactics for marketing from pricing and distribution strategies to advertising, it all starts and ends with your website. If your website isn't doing its job to instill confidence for potential guests, direct bookings will be even harder to come by. The silver lining is that there is pent-up demand for travel. Some interesting trends have developed during this pandemic and ultimately, all hope is not lost. You just need to know how to adapt your website and your marketing strategy to overcome this new reality.
About Kent Schnepp – Odysys
Kent has over 20 years of internet marketing experience working with top-tier clients such as U.S. Bank, Lifelock, Intercontinental Hotels & Resorts, RockResorts, BBC, Home Depot, and EJ Gallo. In 2006, Kent co-founded EngineWorks, a data-driven search marketing agency located in Portland, Oregon. EngineWorks was acquired by Ethology in February 2011. Kent has a passion for staying at independently owned inns, bed & breakfasts, and unique hotels. In 2016, Kent founded Odysys with the mission of helping these properties generate more direct bookings. Kent was recognized as one of the top Forty Under 40 executives by the Portland Business Journal.
Weathering the Storm – State of the Industry and the Traveler's Perspective with Janice Hurley
A survey of registered bnbfinder.com travelers recently revealed that more thatn 83 percent of respondents plan to travel again in the near future when it is deemed safe. In addition, nearly 70 percent of survey respondents rank B&B lodging as their preferred lodging as their preferred lodging, beating out hotels and vacation rentals. Join Janice and take a deep dive into the latest B&B traveler and innkeeper surveys and learn how you can take advantage of emerging trends of today's ever-changing travelers.
About Janice Hurley – BNB Finder
Janice Hurley is a 17-year veteran of the B&B industry. She started with BedandBreakfast.com in 2002 and has worked with thousands of properties around the world helping them market their properties. From 2012-2014 she managed a 12-room inn and event center in Central Vermont before returning to BedandBreakfast.com. In 2019, she joined the team at BnBFinder as General Manager and has big plans to help innkeepers connect with more travelers in 2020 and beyond.
Weathering the Storm – Prep Your Property for the Future with E.Scot Fuller-Beatty and Laura McDowell
Since March of 2020, many of us have gone through what has been the worst crisis we've experienced as a business owner. At times, everything may have felt out of control, but it doesn't mean that recovery is unattainable. We'll discuss some actionable tasks you can work on now to put you on the fast-track to recovery. Everyone will walk away with a detailed checklist of those tasks, to work on at your own pace, and in the order that is best for your business plan.
About E.Scot Fuller-Beatty – ThinkReservations
Owner of The Chadwick Bed & Breakfast in Portland, Maine since 2011, Scot also keeps busy as the Director of Sales & Education with ThinkReservations. In his role at ThinkReservations, Scot works with customers and teaches at local, state, and national conferences to help educate owners and lodging staff on ways to fully utilize their PMS to make their businesses more profitable, run more efficiently, and how to tackle emerging trends such as yield management strategies, guest communications, and OTA relationships.
About Laura McDowell--ThinkReservations
Initially drawn to the hospitality industry through a love of baking, Laura eventually made her way to the innkeeping world, where she was the Assistant Innkeeper for a bed & breakfast in Maine. After spending some time working in corporate training and HR, Laura is very happy to be back, this time on the other side of the property management system as Director of Marketing for ThinkReservations. In this role, Laura has the opportunity to introduce property owners to all that ThinkReservations can do for them and their businesses.
CHOICE WORKSHOPS
During the last session, you will be able to choose from one of the three workshops available to you. The workshops will be presented live so that you can ask questions, and all three will also be recorded.
Creating and Marketing Your Specialty Products with Janet Abbott
Each of our B&Bs has a unique niche in the overall market, and we each have our own specialties for which our guests love us. From house-made granola to jams and jellies, private label specialties, and more, are we missing opportunities for increased revenue based on selling these favorites to our guests? This workshop will look at the process from inception to finished product, including packaging and labeling, marketing, shipping, and more. A resource list will be provided.
About Janet Abbot
Janet and her husband, Dan, own and operate the George Washington Inn in Port Angeles, WA. In addition to their bed and breakfast, they also have a lavender farm on the property. As they began developing their full line of lavender products and opening their on-site gift shop, they explored the required permitting based on process levels and sales channels. They discovered that there are a lot of options to consider, certain unexpected hurdles, but also a great opportunity to turn guests into long-term repeat customers. Janet serves as VP of Advocacy for WIIN.
Pro Tips for Mobile Photography to Elevate your Social Media Game with Marcus Berg and Kory Klopp of Unique Angles
Unique Angles Photography will introduce Pro Tips that you can apply to your mobile photography to help elevate your Social Media Images to the next LEVEL. Along with providing Pro Tips to help you elevate your Social Media Game, we will highlight Five important aspects of Photography. These Five aspects will help you understand the theory behind how the Pro Tips affect your Image to stand out on a saturated social platform.
The Five aspects are Light, Moment, Composition, Subject & Impact. Unique Angles Photography will dive into these Five aspects and pull out some simple to implement theories and techniques for you to add to your marketing toolbox. We will help you understand why it affects the image and how to replicate that process.
We hope to inspire you to get out there and have fun practicing the techniques you will learn to improve your Social Media Game. Simply capturing photos from the device you already own, with tools you already have at your inn. Attend this session and the way you take everyday photos will never be the same again.
About Marcus Berg
Marcus Berg is one of Oregon's premier hospitality photographers since 1994. He is an associate member of the Washington Independent Innkeepers Network and travels throughout the country photographing many premier bed and breakfasts and inns.
Let's Get Social! Instagram Basics to Shine Light on Your Inn with Sydney Rubin
This workshop is for innkeepers wh ohaven't started or been active on their business social media platforms. Sydney will share why your inn should have a presence on Instagram, what kind of posts are appropriate for Instagram, and how to be ready for the responsibility of participating. Other topics will include how to set up your Instagram business account and find your niche as well as time for questions.
About Sydney Rubin
Sydney Rubin has a proven record of launching and leading successful marketing teams for businesses in a variety of sectors. As a marketing and brand development consultant, she helped clients build strong brands and make meaningful connections with consumers and stakeholders, including being part of the team that explored corporate integration options prior to the Comcast/NBCUniversal merger. She's a recognized leader in broadcast marketing as well, earning Telly and Emmy awards for her creative work. She and her husband own Maitland Manor Bed & Breakfast, a small, upscale inn on Washington State's Olympic Peninsula and she serves as VP Guest Connection and Marketing for the Washington Independent Inns Network.